KELLEY STOLTZ – To Dreamers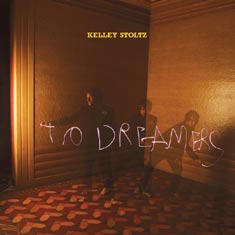 Sometimes an album comes out that is good and renders the listener unable to quantify why. Sure, Kelley Stoltz's songwriting is incredibly polished and his song construction fits the lyrics to the letter. But that isn't what makes To Dreamers an incredible record.
The whole vibe of the album takes rock music back to a time of innocence when artists weren't trying to protest or change the world. It's feel-good music with intoxicating vibes of '60s Brit-rock like The Kinks and The Zombies, with a bit of a New Wave edge borrowed from acts like Josef K or The Monochrome Set, with a splash of Elvis Costello. The single best track on the album is "I Remember You Were Wild," a rock-solid performance of jangle-pop happiness. Throughout To Dreamers, Stoltz pulls every conceivable musical influence together from track to track and still puts out a coherent album of incredible songs. How Kelley Stoltz and his immense talent has remained underground is a mystery.
(Sub Pop Records, 2013 Fourth Avenue, Third Floor, Seattle, WA 98121)