GLASSER – Ring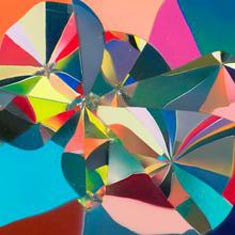 It doesn't take an experienced mind to appreciate everything that's going on in Ring, the first full-length release by Glasser. What it does take is a set of ears for hearing. Glasser presents us with a cut-and-paste construction using a menagerie of percussive digital loops, delicate melody details, and a strong, pronounced vocal presence — which is an impressive force for a debut.
Glasser fetches a progressive crowd, her sound often described as a hypnotic Joni Mitchell, which I suppose isn't too far off the mark with her natural, range-defying vocals paired with a throbbing chorus of backing tracks. It's a direction taken by a fearless innovator.
Growing from musical roots (her parents both accomplished musicians), "Glasser" became the guise of Cameron Mesirow's independent pursuits. Drifting in and out of high and low profile scenes, Glasser finally releases Ring as if solidly pronouncing her presence in the welcoming world.
(True Panther Sounds, 304 Hudson St. 7th floor, New York, NY 10013)