"The Sexy Book of Sexy Sex" is Quite Sexy Indeed

Real-life couple comedian Kristen Schaal of "Flight of the Conchords" and writer Rich Blomquist of "SNL" and "The Daily Show" have teamed up to release a hilarious "guidebook" on America's favorite taboo topic. The books is full of advice ("Dil-dos and Dil-don'ts!"), photos, and illustrations that parody vintage sex guides and offer all kinds of facts. No, seriously. Check out the answer Rich gives to this question in an interview with The Frisky:
What's the most interesting bit of sex information you dug up while researching the book?

Rich: I like the origin of the heart shape. It's based on the seed of this extinct grain [the silphium plant] that was used for birth control, but everyone ate all of it so it's extinct.
The book was released by Chronicle Books in hardcover format last month, and is available on sale from Amazon.com. Check out some samples below — there are a few more up at HuffPost.
Conservative family values: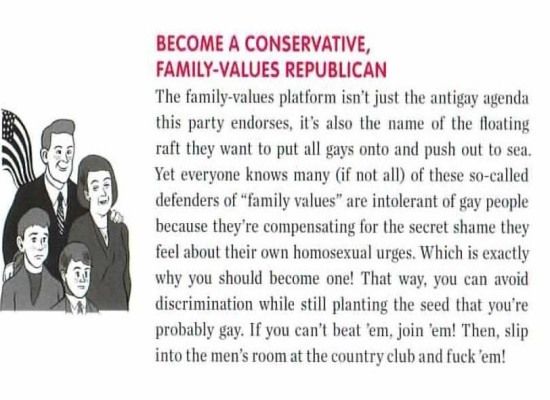 Pubescaping!
Vintage Sex Jokes: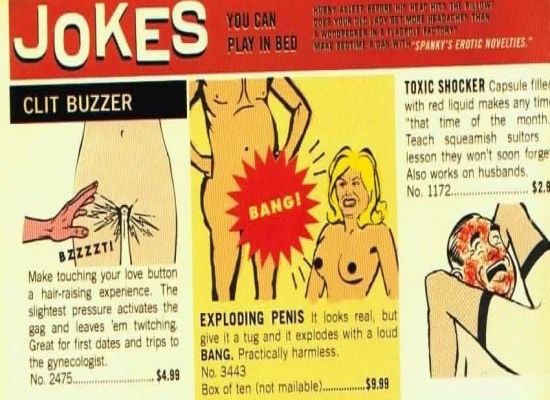 Don't do what Donny Dil-don't Does: