The Corin Tucker Band – Doubt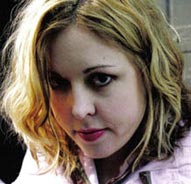 On October 5, 2010 Kill Rock Stars will release 1,000 Years, the debut album from The Corin Tucker Band which features Corin Tucker (Sleater Kinney) Sara Lund (Unwound) and Seth Lorinczi (Golden Bears).
You can download "Doubt" from 1,000 Years here.
Click (control click for pc) to download!
[download id="273" format="1"]