Jaill – The Stroller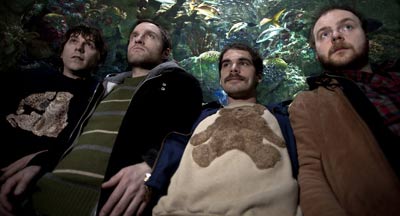 Vincent Kircher, Austin Dutmer, Andrew Harris, and Ryan Adams are a somewhat sneaky, rarely sleazy group of guys from Milwaukee, Wisconsin. Together, they are Jaill, a self-described psych-pop combo who play with undeniable guts. Jaill rocks enough to let the guys feel tough and still make the girls shake their asses till there's sweat on their ankles. They'll make your heart shake its ass a little, too.
Click (control click for pc) to download!
[download id="258" format="1"]

Other Stories