Moe Green – Top Turnbuckle Lifestyle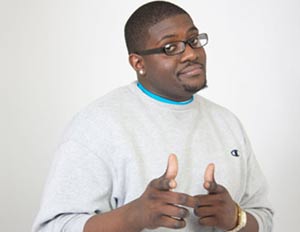 Rising star and recent KMEL Bay Area Freshman 10 class selection, Moe Green is readying the release of his debut album, Rocky Maivia: Non-Title Match, on Interdependent Media. Produced by Nick Maples, the new single, "Top Turnbuckle Lifestyle," finds Moe looking toward the future as he dreams of success.
"In this song, I'm just trying to tell people what's gonna happen after I reach the next level in my career and in life," says Moe. With a smooth synthesizer and drums in the background, Moe's voice flows over the beat, as clear and lucid as the message he's sending. "I'm bout to kill it no bluffin'/yea I'm rubbin elbows with industry people who did something," raps Moe as he continues to make strides of turning his dreams and visions into reality.
Also staying true to the roots of the album concept, the title for the track, similar to the title of the album, references wrestling. "That's why I called it Top Turnbuckle Lifestyle," explains Moe. "In wresting that's when the guy is on the top rope and jumps off not knowing if he is going to land the move or not so he is really just putting it all out there with the risk." For this Vallejo native, Moe is ready to dish out a take down.
Click (control click for pc) to download!
[download id="242" format="1"]