The Mynabirds – Numbers Don't Lie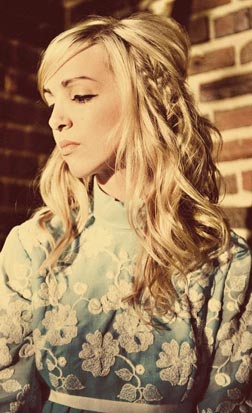 Following the break-up of Georgie James and some tough personal losses, Laura Burhenn (half of the former DC duo) started exploring ideas of loss and recovery. She went back to gospel hymns and the records that shaped her, stepping away from the piano and writing whole songs with just a tambourine and the stomp of her feet. "I wanted to make a record that felt like Neil Young doing Motown," Laura says, "or a revival at a Buddhist monastery."
In the summer of 2009, Laura took her songs to singer-songwriter/producer Richard Swift. They took turns at instruments and harmonies until the songs were fully fleshed. What emerged was the definitive Mynabirds' sound: soul-soaked and nodding to gospel and garage, with echoes of Dusty Springfield, Carole King, and Bobbie Gentry bleeding through the tape. "When we finished recording each night," Laura says, "we'd polish off a bottle of whiskey and dance to records — Dandy Livingstone, Buffy Sainte-Marie, James Brown — until the sun came up." That energy really shows itself on The Mynabirds' debut album, particularly in "Let the Record Go" and "Numbers Don't Lie." Other songs, like "What We Gained in the Fire" and "Right Place," are more reflective, revealing lyrics that were inspired by Eastern teachings. Even the album title, What We Lose in the Fire We Gain in the Flood, sounds like the reworking of a Rumi poem.
When it came time to find a name for the project, a friend's James Joyce reference led Laura to consider the name "The Mynabirds," which just so happens to be synonymous with a band that included Neil Young, Rick James, and some other heavy-hitters; they were signed to Motown, but never released an album. That serendipitous discovery seemed perfect for the project: a collection of sounds and songs, people and events, that all fell perfectly in place.
Click (control click for pc) to download!
[download id="142" format="1"]

Other Stories